I don't even remember buying them.
But there they were. Staring at me from behind a box of baking powder at back of my cupboard – a bag of dry pitted dates. Should I ignore them? Throw them out? Take them out?
I am all about the #nowaste so I decided to do something with them.(Believe it or not, I have never used dates in any of my recipes.) I checked the expiry date. Still good. (But wait what was the report I heard recently about expiry date fraud?) Anyway … a quick Google search for "raw, dates, cookies, vegan resulted in some interesting concoctions.
I randomly chose this simple recipe on Food.com. I like this site because you can easily have your way with the recipes. The recipe called for 8 dates + 1 banana + 1 cup of coconut. The recipe yielded about 7 cookies.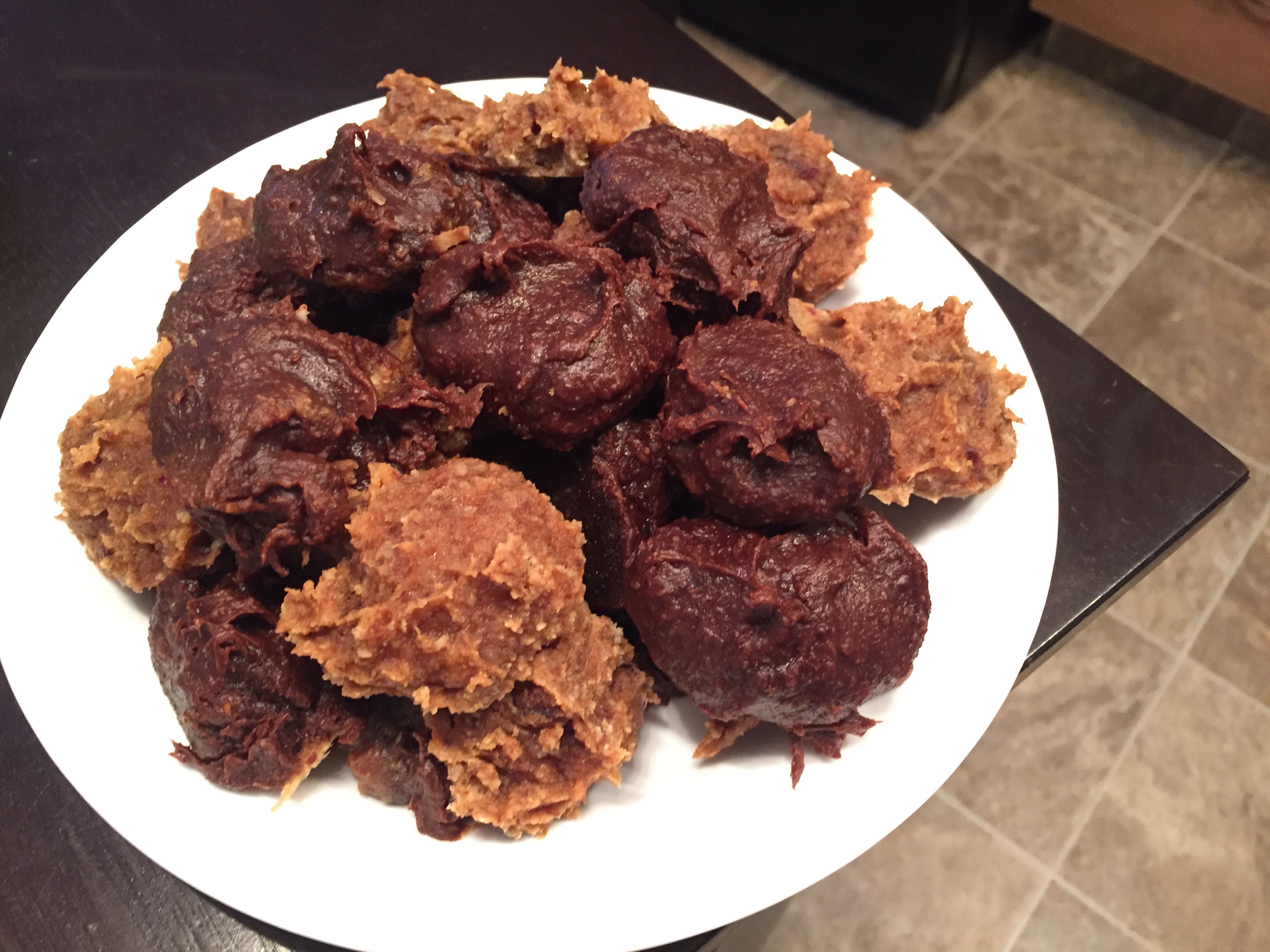 At this rate I was going to be in my kitchen all day. So for the next batch, I doubled the dates and added a heaping spoonful of peanut butter. For my third batch I used raw cacao (another find in my pantry) and peanut butter. The recipe called for 6 to 8 hours in the dehydrator. Mine were in for 12 hours. (Simply because I was out for the evening).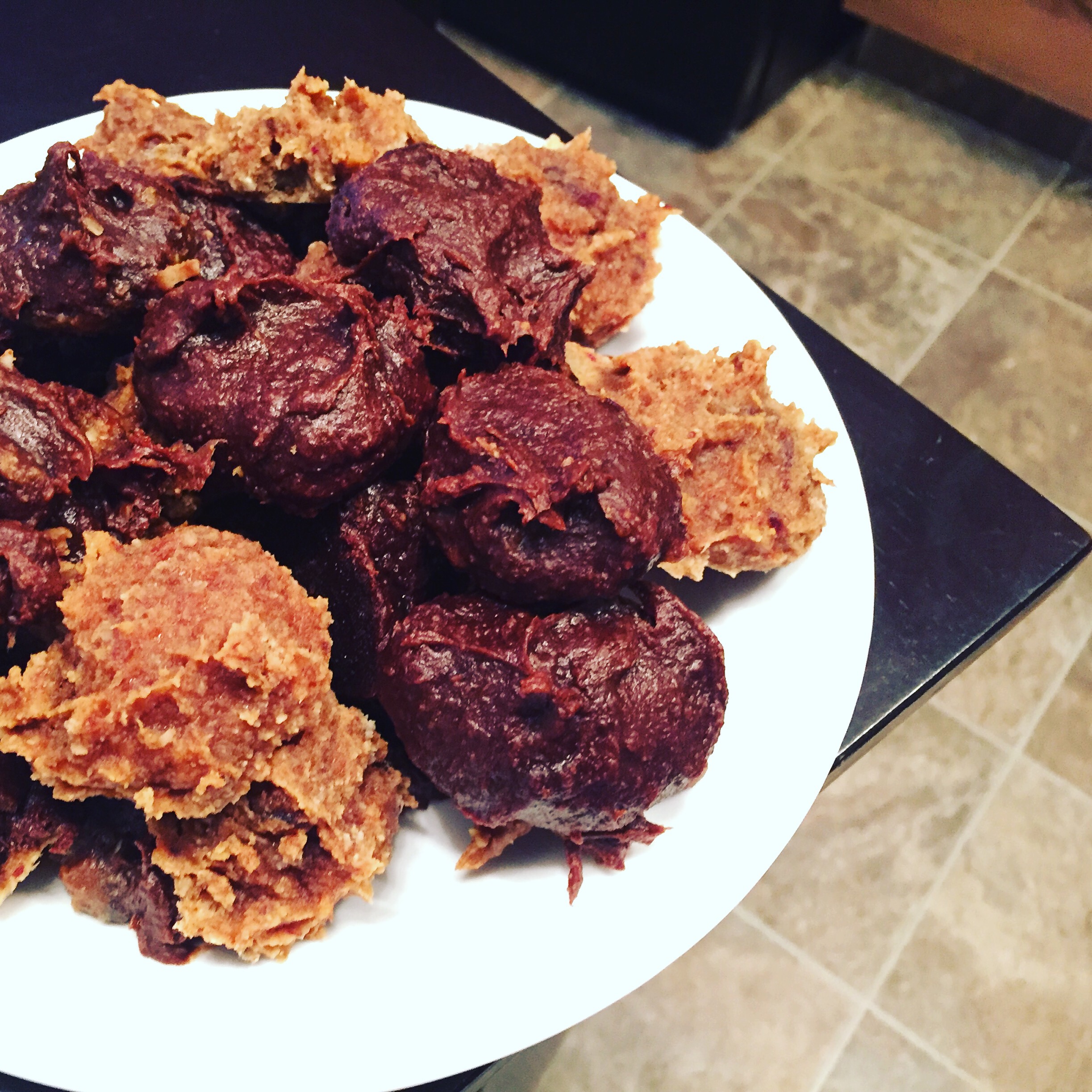 The Verdict?
Moist and tasty. I put them in the fridge overnight where they firmed up. Actually I think a dehydrator is a not a must. Stick the cookies in the fridge for a few hours and they are just as good.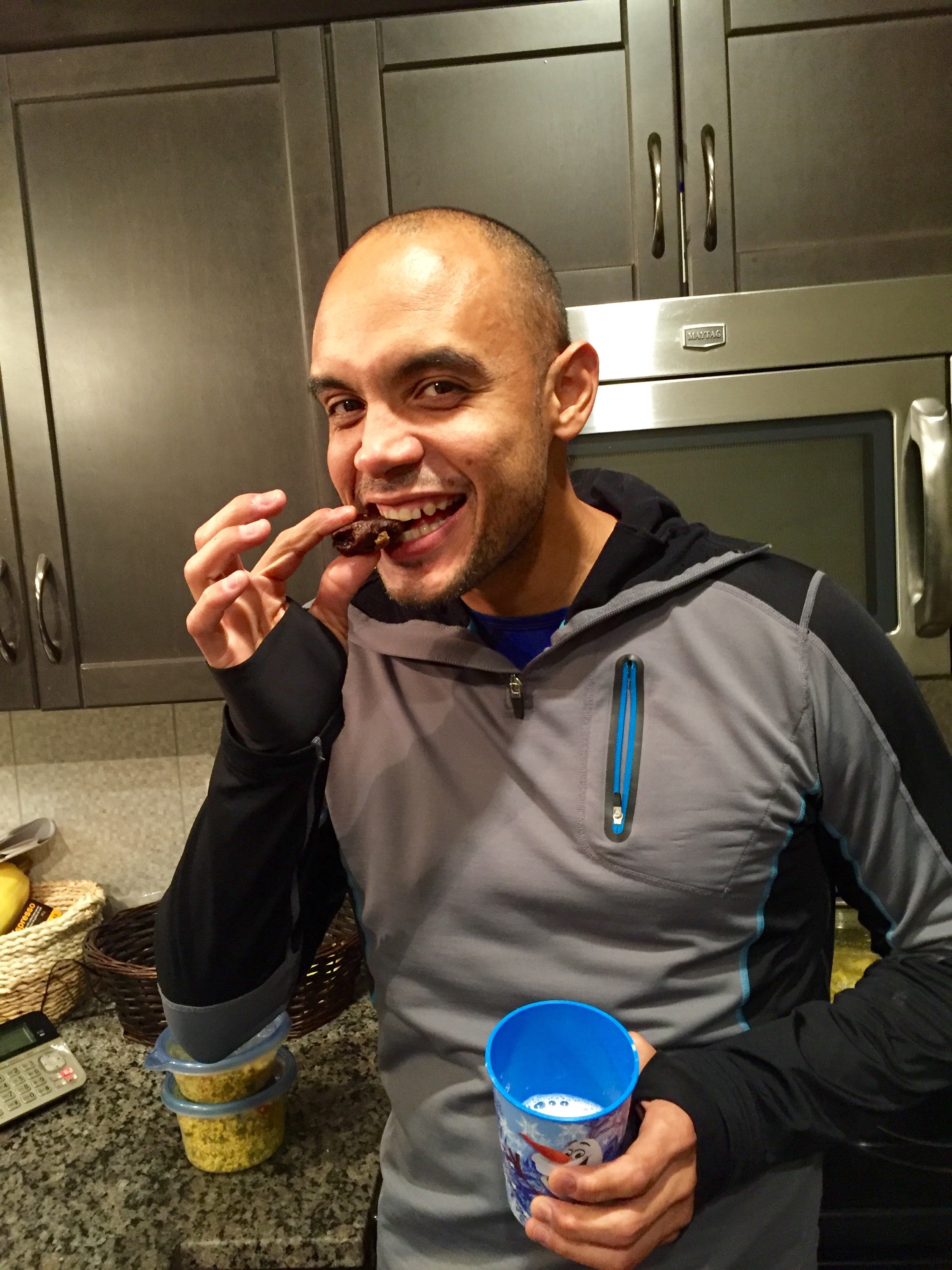 Pedro (who I might say will eat anything) said they were good so I guess they didn't suck that much. Peanut butter (not a surprise) was my favourite. I may have to make another batch soon. I can't believe how easy they were to make and they don't taste like dates. (I am not a huge fan of dates but I am always open to trying something new.)
My interest is piqued. I have to find more date recipes.
Suggestions?